Are you ready to live the story you've always dreamed of?
Mackenzi Kingdon, MA, LMHC
Individual Therapy in Ballard, Seattle
Are you ready for something in your life to change? Therapy is a great way to get 'unstuck'. Whether you're looking to move past your past, feel better in the present, or stop worrying about your future - there is hope for you.
I'm a therapist in my hometown of Seattle helping people like you live the life they've always dreamed of. I've have experience helping people who have struggled with: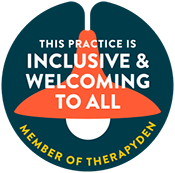 Anxiety

Depression

Trauma

Identity crisis & exploration

Abuse recovery

And more...
Feel free to browse my site and when you're ready, schedule your free consultation to see how I can help you exactly where you're at in life right now.
Have questions? Feel free to reach out here, risk-free!